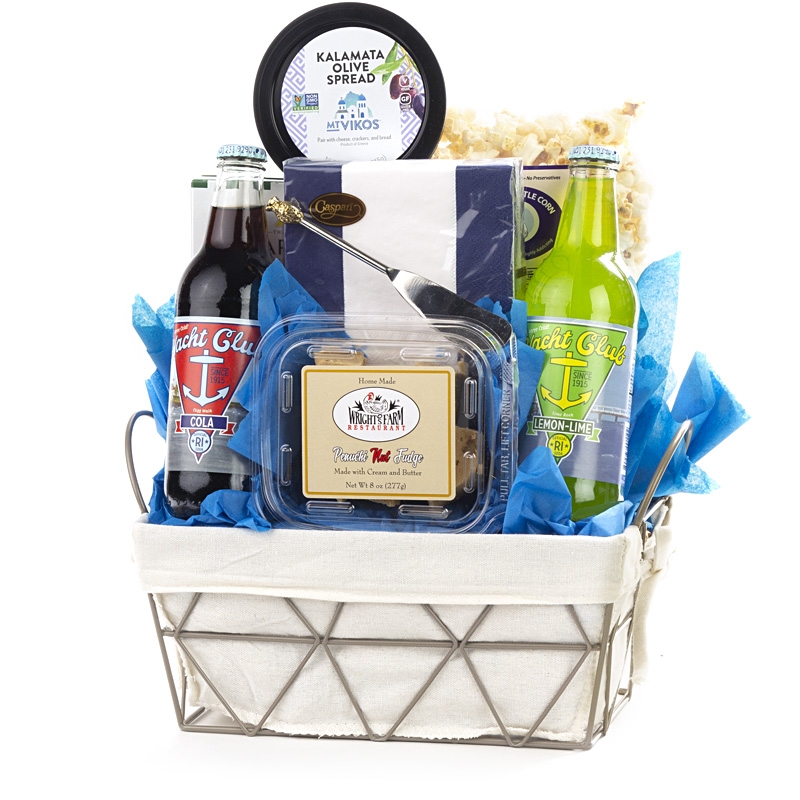 PLU# 6250
The Boater
$50.00
This little Rhody Sampler has everything for a great day on the water or the perfect gift for a new home. Filled with Rhode Island treasures, Yacht Club Soda, Netties Popcorn, local fudge and much more.
For baskets being sent via UPS, Yacht Club Soda will be replaced with Del's Lemonade Packets
Please note products or basket may vary slightly due to availability.
Choose from In-Store Pickup, Local Delivery by Dave's or Nationwide UPS.

Dave's Gift Baskets accepts all major credit cards