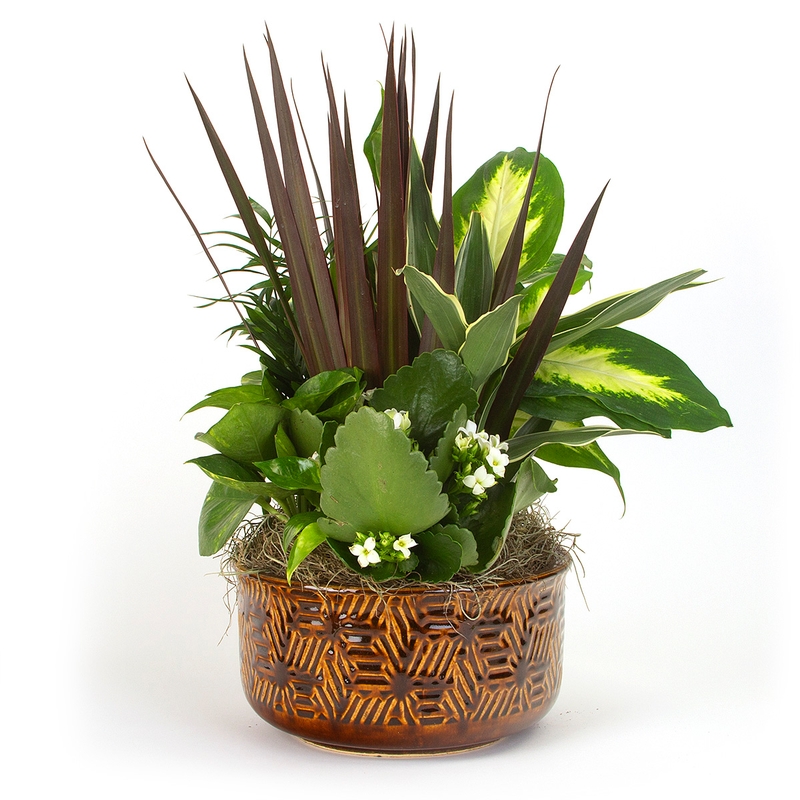 PLU# 44598
Ceramic Dish Garden 8
$50.00
Included in this 8" ceramic container is a collection of mixed green plants including a flowering plant. It's the perfect gift for a new home or business.


This arrangement is available for delivery in Rhode Island or for pick up in any of our stores.
Please note flowers or vases may vary slightly due to availability.
Choose from In-Store Pickup or Local Delivery by Dave's.

Dave's Gift Baskets accepts all major credit cards